In our previous blog The True Origin of White Tea, we know that white tea has gained its popularity in recent decades and has been grown in other parts of China and India and Nepal, However, the quality and tasting profile vary significantly. Still, white tea produced in Fuding remains the most sought after white teas. 
There are three types of Fuding white tea: Silver Needles, White Peony, and Shou Mei (Longevity Eyebrow).
Silver Needles is one of the most famous teas from China, the king of white tea. Silver Needles has a very distinctive appearance, its silvery down-covered tea buds are usually plucked in the early spring, and sun-dried without any firing process. It has mild flavor, produce pale yellow liquor. High quality Silver Needles from Fuding, China usually have fresh citrus and pear notes, and a hint of sweet dates lingers into a naturally smooth and light finish. 
White Peony gained its beautiful name as the white downy bud and the dry leaves resembles the peony flowers.The standard plucking is one bud and two leaves, from the Fu Ding Da Bai varietal, the same varietal as Silver Needles. White Peony has a fuller and bolder flavor than Silver Needles, and the liquor is slightly more yellow than Silver Needles. As it ages, the taste becomes smoother and sweeter. It is truly a great everyday tea with a well-balanced taste as well as excellent health benefits. 
Shou Mei (Longevity Eyebrow) is usually harvested after Silver Needles and White Peony in late Spring, thus the dry leaves are darker. The standard picking is one bud, two to three large leaves. Shou Mei usually is compressed into cakes for easy storage and transit. It has a richer and bolder flavor than its sibling white teas. Chinese like to call Shou Mei as Lao Bai Cha, means old white tea. Shou Mei from the origin Fuding has a taste of dates and hint of cantaloupe, smooth, full bodied, very soothing. It can be paired with a variety of food. Shou Mei is very tasty when cooked in a teapot rather than steeped in hot water for a just a couple of minutes.
We carry all three types of white tea with different ages. Shop Now for our exclusive collection of white tea.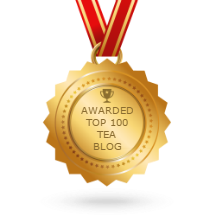 White tea is "unprocessed" tea, as after plucking, it is simply dried naturally under the sun or air-dried, depending on the weather or the producer's preference. The making of white tea involves just three steps: picking, withering, and drying; the least processed of all teas. Since no firing or steaming process is involved (as with green tea), it is only slightly oxidized, about 5-10%. The name is derived from the fine white hairs on the tea buds.
Our white teas are from their true origin of Fuding, Fujian province. Fuding is the original area for cultivation and production of white tea, dating back to the early eighteenth century. The legend says that there was an elder grandma living in the high mountain who was very kind and used the leaves from a green snow buds tree to cure measles and saved a lot of children's lives. Later locals named the mountain as the Elder Grandma Mountain. In early eighteens century, a villager migrated the old ancient tea tree into his farms and cultivated the tea, known today as white tea.
Fuding has a unique terroir with 88% hilly land with average attitude of 800-1000 meters. The climate and soil is ideal to grow the Fuding Big White varietal, it became know as the "Village of Chinese White Tea". Due to the discovery of its tremendous health benefits, white tea has increasingly become popular in recent decades and has been grown in other parts of China and in India and Nepal. However, the quality and flavor vary significantly. Still, white tea produced in Fuding remain the most sought after white tea. To find out how many types of white tea please read our next blog How Many Types of White Tea.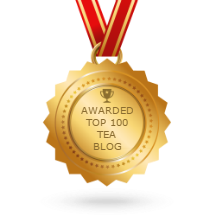 It is the Year of Monkey! Kong Hei Fa Cai! 
Chinese Lunar New Year, also called Spring Festival or interchangeably called Guo Nican (New Year's Celebration), is the single most important holiday in China, a week-long official holiday. It is also the most important celebration for families and it a time of thanksgiving and for honoring relationships at all levels of society.
Traditionally, preparation for the Chinese New Year celebration starts as early as December 24th (on the Chinese lunar calendar), and lasts until January 15th, when the "Festival of the Lanterns" brings the festivities to a close. 

New Year's Eve, called "Chu Xi", is the day that families unite to celebrate with a big feast, called "Tuan Nian Fan", meaning "reunion dinner", featuring dumplings and must-have fish, among other traditional dishes as a celebration of abundance. After dinner, families spend the night together, called "Shou Shui", and very importantly, launch firecrackers at midnight to welcome the New Year as well as to drive away evil. In modern cities, there is usually a designated area for people to set up firecrackers and small fireworks.
The most important tradition on New Year's Day is Bai Nian, which the children pay respect to the elders and the elders give children and teenagers Hong Bao (red envelopes) filled with money. It also is a way to honor each other, with families and friends coming together in joyful gatherings to wish each other good fortune and a prosperous new year. Nowadays, people greet each other via text message more than any other form of greeting. It is said that during the one week of Spring Festival 2014, there were more than 182 billion Bai Nian messages sent! 
Gifts are an important part of the festival tradition, similar to a Christmas gift exchange. Companies and organizations also give money and gifts to employees to thank them for all their hard work throughout the past year. Tea is usually a nice gift, and good tea is always served during the gatherings of family and friends. Of course, tea lovers usually have gongfu tea or a simplified tea ceremony during the family and friends gatherings. In my home province of Sichuan, a fine Jasmine tea is usually served for the celebration, especially in the tea house. In the modern days, any high quality tea, or a rare tea, either a gem green tea, premium oolong tea, or well aged puerh tea, is good for the gatherings or self-indulgence. If someone doesn't drink alcohol or wine, tea is usually substituted for the midnight toast and at the dinner table as well.  

This year, Chinese New Year lands on the western calendar date of February 8th, 2016. This is our very first year of celebrating this Chinese tradition as we launched just last year. We are a very young company, but carry the old traditions at heart. Authenticity and cultural heritage are core elements of our business. 
I remember when I was a little girl, what I was looking forward to the most was not having to do homework for the first three days of the new year as well as wearing pretty new clothes.  Of course, now I don't normally wear new clothes anymore and don't have three days off from any work, but I do plan to reward myself with a precious Wuyi rock oolong tea called Lao Chong Shui Xian (Old Bush Narcissus), that I purchased during my tea trip to Wuyi Mountains in October 2015. The intense fragrance enlivens my mind and the buttery roasted almond undertone and lingering sweet aftertaste stirs my imagination. I save this one for special occasions and it will serve as the "champagne" for my Chinese New Year's Eve toast. :-) 
Here is to a lucky and prosperous New Year 2016, Happy the Year of Monkey!
During
my tea trips to the hillsides of the Chinese tea mountains, I had the privilege of meeting many farmers, tea masters, tea lovers, and tea merchants. I loved their smiles, warmth and generosity. 
These photos are from my October 2015 trip to Anxi, Fujian province, the origin of the most famous Chinese Oolong tea, Tie Guan Ying, or Iron Goddess of Mercy. The two farmers seen in the first picture were so happy to see us stop by and to chat with them about this year's harvest. Throughout the conversation, their happy expression remained unchanged. At that moment, I felt they were the most beautiful people in all the earth. The second picture is of the tea master Zhou who accompanied me on the rustic hidden mountain roads in search for the wild tea tree. We were very happy to see many such tea trees with blooming flowers. These are the precious moments that keep me upbeat and help me to understand another important aspect of tea. Tea is more than just a healthy drink. It carries with it the caring and joyous spirit of its growers and has deepened my appreciation and respect for tea.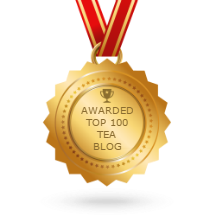 As
part of our mission to bring you the finest teas from their historical origins, I am currently traveling throughout China and have arrived at legendary Tong Mu Guan village in Wuyi mountain, a beautiful nature preserve considered to be the birthplace of the first black tea, Lapsang Souchong. 
The story has it that over 400 years ago, local tea farmers were forced to abandon their drying tea leaves due to the approach of a army unit. Upon returning the next day and finding the leaves oxidized into a reddish-brown color, they attempted to salvage the leaves on the spot by drying them over a pine-wood fire, thus creating the first fully oxidized black tea. To this day, Tong Mu village is the only place in the world that produces the distinctively smoky Lapsang Souchong tea! 
Tong Mu Guan is also home to a most recent invented black tea called "Jin Jun Mei".  I had the privilege of meeting with its inventor Mr. Liang Jun De at his famed factory. 
Please watch for the addition of these, and many other extraordinary teas to our selection of fine teas very soon!
The village of Tong Mu village:

Gongfu tea is a way of making tea, which incorporates certain methods for brewing, appreciating, serving and getting the best out of the tea. There are two methods to brew your tea. You can either use a western method, or use traditional Chinese Gongfu method. To get the most out of your tea, we recommend to brew in Gongfu method. 
While most tea businesses are focusing on a wide variety of teas and featuring herbal and fruity blends, we have chosen to refine our focus on what we consider to be "real" tea;  time-tested varieties from their original sources, many still being produced using hand-crafted methods that no automated manufacturing process can replicate.